Senior Living Care Levels in St. Petersburg
At Grand Villa of St. Petersburg, a premiere senior assisted living community in St. Petersburg, Florida, our friendly staff help residents get the most out of every day by providing the highest level of Assisted Living care in a stress-free environment. Our variety of lifestyle choices allow residents to spend less time taking care of daily chores and more time enjoying life.
Grand Villa of St. Petersburg Senior Assisted Living Community provides a lifestyle that promotes physical, mental, social, intellectual, and spiritual well-being. We offer Assisted Living and Memory Care, as well as Respite Care and short-term stays in our beautiful resort-like community.
At Grand Villa of St. Petersburg, we understand your needs may change over time. That's why we offer various lifestyle options to meet those needs. This level of personal attention gives you the opportunity to live life with dignity for one all-inclusive monthly fee.
If you or a loved one is ready to take advantage of a more active lifestyle with outstanding managed care, please give us a call at 727-346-8685. To learn about the lifestyle options at Grand Villa of St. Petersburg Senior Living in St. Petersburg, click on one of the tabs below.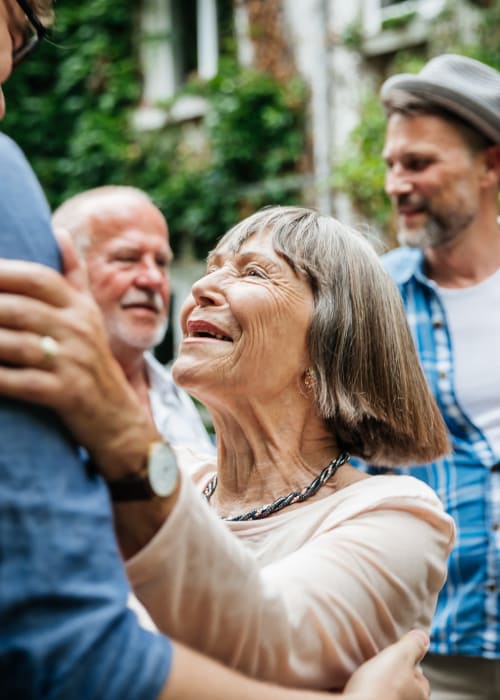 Our Community
Our exceptional staff helps residents and their families create unique lifestyle programs based on their needs. The programs are periodically updated to keep pace with changing lifestyles.
We're here to promote the physical, social, and spiritual well being of our residents. Whether it's gathering for a stroll with our walking club, traveling the world with our Passport Dining Experience, or taking a yoga class, we offer many choices.